Our Team
MEMS Drive Executives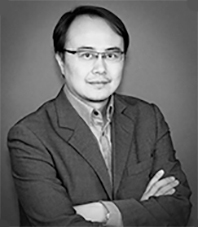 Colin Kwan
CEO

Since 2010, Colin was VP of China Sales at DOC and led the business, sales and marketing strategy for mems|cam covering both hardware and software and businesses.
Previously held key positions at Freescales, Sigmatel & Rogers prior to Tessera/DOC managing $150M+ revenue.
Over 20 years of high tech business development experience in Asia's fast moving electronics industry.
Colin Kwan
CEO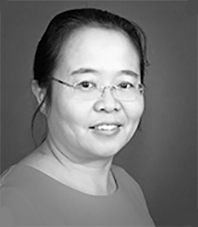 Guiqin Wang
VP, Engineering

Guiqin was the manager of MEMS actuator group at DOC where she led the MEMS actuator design & barrel process development from concept, modeling, simulation, testing to final pre-production.
Guiqin has 11 patents issued and more than 10 patents pending in the field of MEMS and Imaging.
Over 15 years of experience in mechanical and MEMS engineering for high volume products.
Guiqin Wang
VP, Engineering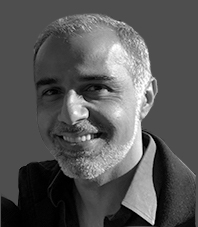 Mahmood Samiee
Senior Director of Operations

Mahmood has over 15+ years of wafer process design and development and of MEMS products and holds a PhD in Electrical Engineering
12+ years of experience leading process engineering teams in large and small companies
Successfully led set up and process transfer of mid-end process with >90% yield for 3rd generation MEMS AF in Taiwan
Leading the foundry process development and yield improvement with partner for 8" and 1st ever 12" MEMS product
Currently serves as a key member MEMS Drive as Senior Director of Operations
Mahmood Samiee
Senior Director of Operations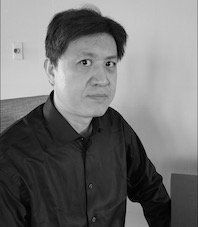 Reigh Liu
Principal MEMS Engineer

Bachelor of Electrical Engineering and Master of Physics from Tsinghua University; Ph.D. in Electrical Engineering from University of Southern California
Reigh has great mathematic background and has 16-year experience for component design and process development, he published 40+ journal articles and hold more than 30 patents in the field of MEMS Auto Focus and Optical Image Stabilization technology
Reigh is the main contributor to the development of 4 generations of MEMS-based actuators for miniature cameras.
Reigh is key designer for MEMS OIS actuators
Reigh Liu
Principal MEMS Engineer
MEMS Drive Board of Directors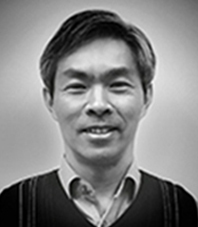 Hing Wong

Mr. Hing Wong, Managing Director of Walden International, focuses on investments of semiconductors, electronics, IoT and materials, especially in China. His investments include GalaxyCore, Sinosun, Silergy, GigaDevice, DJI and etc. He received the 2013 Investor of the Year Award from HYSTA, the influential Chinese business association in Silicon Valley.
Prior to joining Walden International, he spent fifteen years in the semiconductor industry in technical, management and business roles. He worked many years at IBM and co-founded Silicon Access Networks, a network IC company where he served as VP VLSI Design and later in VP Business Development. Hing holds a Ph. D. degree in EECS from UC Berkeley, and studied in SiChuan University and Chinese University of Hong Kong for his undergraduate degrees.
Hing Wong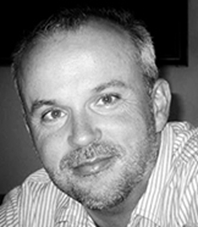 Roman Gutierrez

Roman Gutierrez is a pioneer in the application of MEMS and Optics to new product development and is inventor on more than 100 patents. Mr. Gutierrez has over 15 years of entrepreneurial experience as CTO forming startup companies and leading teams of highly talented multidisciplinary engineers to push the envelope of technology. He received his BS from Caltech in Applied Physics and his MS from UCSB in Electrical Engineering.
Roman Gutierrez
Dr. Robert Yung

Robert Yung, Ph. D. is Partner at Walden International, a top worldwide venture capital investment fund. Dr. Yung also served as DJI's Executive Vice Chairman, the largest UAV company in the world in 2014. Dr. Yung is a co-founder of GSR Ventures and currently an LP of the Fund.
Robert Yung, Ph. D. served As EVP and CSO of Analog Devices (NASDAQ: ADI) Robert also served as EVP and CTO of Tessera Technologies (NASDAQ: TSRA), and EVP and CTO of PMC Sierra (NASDAQ: PMCS). Prior, he was a chief architect in Sun Microsystems' UltraSPARC microprocessor program and served as the company's CTO in Asia. Dr. Yung also worked for Intel serving as its CTO in China as well as CTO of the Intel Communication Group and Intel Enterprise Processor Group.
Robert received his Ph. D. in Electrical Engineering from the University of California at Berkeley. He is the inventor of 70 issued and more than 20 pending patents.
Dr. Yung was named to the National Committee of U.S.-China Relations as a Fellow during the inaugural Young Leader Forum in 2002. In 2000, he was named to the World Economic Forum's "Top 100 Global Leaders for Tomorrow," in Davos, Switzerland. Dr. Yung served as the technology advisor and accompanied President Clinton during his State visit to China in 1998, and Vice President Gore visit to China in 1995. He also serves as a member of the China Foreign Expert Group and member of the China National Science Foundation.
Dr. Robert Yung
MEMS Drive Technical Advisers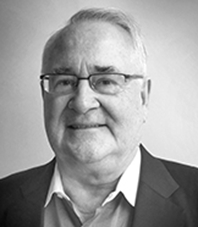 Jim Chapman

Jim is a long time Silicon Valley executive and entrepreneur. He joined Intel in 1981 and spent 11 years in memory and CPU marketing jobs including a 3 year assignment in Hong Kong from '86-89 as the Director of Marketing for Intel Asia Pacific. After a stint as Marketing Director for the newly formed low end CPU and PC chipset business unit in Santa Clara, Ca. he was recruited to join Cyrix, an X86 CPU start up in Texas as VP of Marketing to launch their 486 product. The company went IPO in 1994 and was later acquired by National Semiconductor. He joined stealth mode Transmeta the low power CPU company in 1997 and lead the "Japan First" strategy for thin and light Notebook PC's, delivering key design wins at Sony, NEC, Fujitsu and Toshiba. He was the architect of the high profile Transmeta PR launch in January 2000. The company went IPO in November that year.
Jim became the CEO of venture backed NuCORE, a camera ISP SoC company in 2002. He sold that company to MediaTek in 2007 for $70M. Jim worked as a Senior Advisor for Mediatek after the acquisition and in 2010 helped assemble the CPU chief hardware and software architects that defined the famous 6589 "Quad Core" Smartphone SoC that became MediaTek's first huge success in the Android market.
In 2012 Jim joined Tessera's Digital Optics subsidiary. There he was the creator of the mems|cam Smartphone camera brand and begin to work with Colin Kwan in China. Jim redirected the company's efforts away from Nokia, Blackberry and Motorola and began a "China First" sales strategy that led to $30M order from a leading China Smartphone OEM at a 30% price premium compared to a same sensor 8Mp VCM auto focus camera module product.
Jim continues to split his time between Silicon Valley and China and remains active with Smartphone and VR products in addition to VC fund raising and China M&A work.
Jim Chapman
Dr. Tony K. Tan

Dr. Tony Tang is an experienced entrepreneur and leader having held roles as CEO, President, CTO and COO at various technology companies. Dr. Tang is an expert and inventors in MEMS, electo-optics and imaging systems, and has over 30 patents. He has over 26 years of experience in founding, managing and growing organizations to reach successful financial outcome, optimizing operation and manufacturing. Dr. Tang previously was the General Manger of MEMS division of Digital Optical Corporation where he led the MEMS business, development and production of MEMS components for cellphone cameras. Dr. Tang received his PhD and Master degrees from University of Illinois, Urbana-Champaign in electrical engineer, and his B.S. degree from University of California, Berkeley in Physics and Applied Mathematics.
Dr. Tony K. Tang