Colin Kwan Talks with Elektor on MEMS OIS — the Next-Gen Optical Image Stabilization
As the cell phone market continues to grow, demand for cutting-edge imaging solutions will only increase. MEMS Drive CEO Colin Kwan recently talks with Elektor about developing innovative Microelectromechanical system (MEMS) actuators and the future of image stabilization technologies.
C. J. Abate: Prior to launching MEMS Drive, you worked in various roles at companies such as DigitalOptics and Freescale. Are you an engineer by training? What led you into the field of digital optics?
Colin Kwan: I have Electrical Engineering degree and MBA. My role in the past 25 years was mostly promoting advanced semiconductor, materials solution for various consumer and industrial segments. Before the booming of smartphones, I had been closely working with leading mobile phone OEMs to adopt technology that brings unparalleled user experience. I joined DigitalOptics for business development for their portfolio optics technology in 2010, involving lens design, imaging algorithm, MEMS actuator, application software, and wafer-level optics. I orchestrated our internal resources to bring this portfolio of technologies to commercialization. I love various advanced technologies. My engineering DNA and business experience enables me to bring together partners to make MEMS Optical Image Stabilization (OIS) real!
C. J.: When did you launch MEMS Drive? What's your mission?
Colin Kwan: MEMS Drive is a fabless semiconductor company that develops, manufactures, and markets state-of-the-art MEMS actuators (
Figure 1
). Founded in 2014, our company is headquartered in Pasadena, California, USA. The team has experience in MEMS actuator design and volume manufacturing for more than 10 years. We have successfully realized some ground-breaking technology in MEMS area. MEMS Drive's mission is to provide superior imaging solutions to mobile devices through innovation and dedication. We aim to shake up the future of imaging!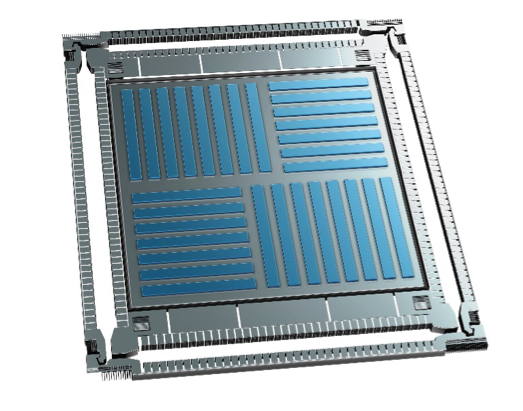 Figure 1: MEMS OIS actuator

C. J.: Are you focused solely on the cellphone camera market? Who are your current customers?

Colin Kwan: No. Cellphone camera indeed is our primary market currently (Figure 2). Yet our first-generation MEMS OIS actuator — by shifting the image sensor — can be applied in many more areas such as drone, action camera, wearable, automobile, web cam, surveillance, VR, AR, low-vision glass, portable camcorder, and head-mount display. We're currently working with many tier-one OEMs, but I cannot specifically disclose our cooperation at this moment. We will be very happy to announce more in due time.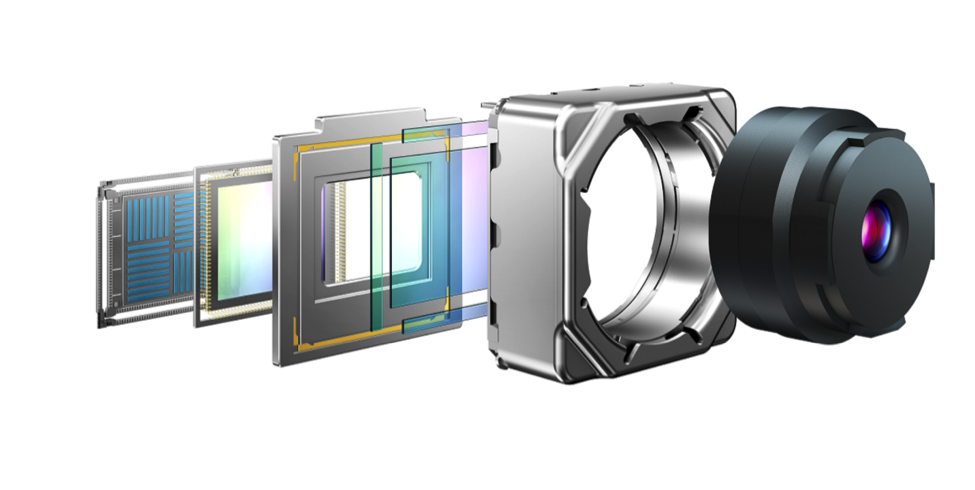 Figure 2: An exploded view of the MEMS OIS cellphone camera

C. J.: Tell us a bit about the current market for image stabilization solutions in mobile phones. How has the market changed over the past five years?

Colin Kwan: Image stabilization technology has played a key role in elevating the image quality of mobile phones in the recent years. There're mainly two forms of image stabilization: OIS, which acts instantly to camera shake within one frame, and Electronic Image Stabilization (EIS), which works through after-shooting computation (i.e., multiple frames). Both have been adopted in high-end smart phones in recent years. While each of it has its own strength respectively, OIS fundamentally tackles the issue by allowing a smartphone camera to have a longer exposure time, which is critical for high-quality images in shaking and low-light environments.

Currently, OIS technology is mainly implemented in high-end phones, which is less than 20% of the cellphone market. Yet OIS technology is gradually penetrating to middle and low-end cellphone market as people have higher requirements for photo taking. The market for OIS in smartphones is huge.

OIS actuator technology in mobile phones has been mainly dominated by a few voice coil motor (VCM) suppliers. However, none has been able to provide all round shake compensation. No matter VCM shifting lens or tilting lens, the roll axis is not able to be compensated through lens movement. MEMS Drive saw this as an opportunity and came out with a MEMS OIS actuator, the world's first five-axis (i.e., pitch, yaw, roll, x/y translation) optical image stabilization in mobile phones.

Side-by-side comparisons with flagship phones like the iPhone X and Samsung Note 8 have shown the overwhelming advantages of MEMS OIS over VCM OIS. This gives us confidence that MEMS OIS has great potential.

C. J.: What are the benefits of MEMS OIS?

Colin Kwan: MEMS OIS is a MEMS actuator that sits underneath the image sensor. By moving the image sensor in the x/y plane in a very fast and precise way, MEMS OIS counteracts undesired vibrations that cause image blur while taking a photo. It makes fundamental changes on camera module's mechanical systems and breaks through limitations of conventional VCM OIS which works through lens movement. We have found from mobile phone users that all five axes shake the moment a photo is taken. With that said, a picture will become blurry if any of these five axes is not properly compensated. MEMS OIS has sub-micron accuracy and in-position compensation within 10 ms. It is ultra-low power consumption (e.g., 100-plus times lower than traditional VCM OIS), which is extremely beneficial to mobile phones and other portable devices. Our MEMS actuator is fully compatible with all AF system and lens designs. It is highly automated for mass production. MEMS OIS also has competitive advantages when applied in dual/triple cameras since it causes no magnetic interference.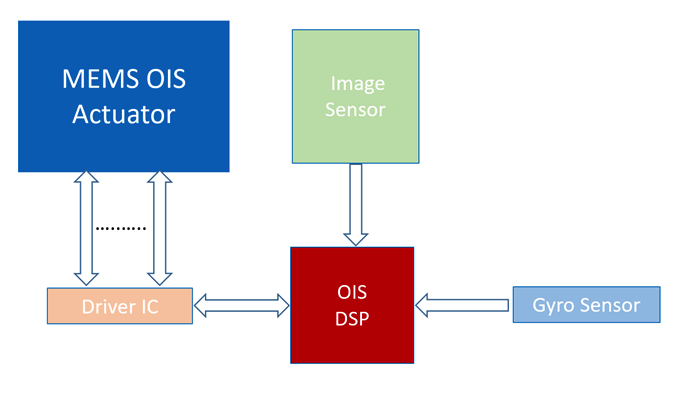 Figure 3: MEMS OIS actuator system operation

C. J.: Is the main function of your product to provide an anti-shake solution?

Colin Kwan: MEMS OIS provides more than camera shake compensation (Figure 3). The precise and fast movement of image sensor, when combined with software algorithm, can realize many new imaging features such as super resolution, 3-D, deblur, and more. We're seeing more and more applications based on this image sensor movement technology. It is opening up new opportunities in photography and machine vision!

C.J.: You showcased your five-axis OIS technology in smartphones at the Consumer Electronics Show earlier this year. Tell us about the experience. What sort of feedback did you receive?

Colin Kwan: It was the first time the mobile phone industry saw five-axis OIS in a smartphone. Our side-by-side demo with high-end flagship phones showed the advantages of MEMS OIS over the traditional VCM OIS. We were very excited that MEMS OIS garnered huge appreciation from our customers as well as industry partners.

C.J.: Where do you see OIS technology going in the next five to 10 years?

Colin Kwan: The OIS market will be tremendous in the next five to 10 years. OIS solutions such as MEMS OIS — with its high performance, small size, and low-power consumption — will have huge potential in the market. We should also note that as a bigger CMOS sensor requires a bigger and heavier lens, this will create a challenge for VCM OIS with a limited form factor. Sensor-moving OIS technology will be a good option for a bigger and heavier plastic lens or even a glass lens. With the adoption of better OIS technology, getting mobile imaging products to the DSLR level is becoming real!

C.J.: What has been most rewarding about launching and running a hardware startup?

Colin Kwan: Building a brand-new imaging platform based on image sensor shift has the rewarding for us. This brings not only OIS but many more imaging features that could bring mobile imaging the DSLR level. We are proud to be doing something that has never done before in the industry!

C.J.: Do you have any advice for other innovators interested in launching hardware startups?

Colin Kwan: Be sensitive to the market trends and stay close to your customers' requirements. Prepare for changes — including market, economy, competition — that will occur during the course of bringing your product to market. Perseverance plays a key role in evangelizing a new technology.

C.J.: Where would you like to see MEMS Drive a year from now? Launching new products?

Colin Kwan: We will be mainly focused on the delivery of MEMS OIS to our customers in the coming year. MEMS OIS application in areas other than cellphone will also be a big part of our goal.