MEMS SensorShift 5-axis Stabilization Dominates OIS Continuously, listed on 2022 Venture50 China
11st Jan 2023, Pedaily – The 2022 Venture 50 list was announced and MEMSDrive was indexed in the list of the most valuable Hard Technology companies in China in 2022. It was another surprising and encouraging news since MEMSDrive won the first prize of China MEMS Industrial Innovation Product Award 2020.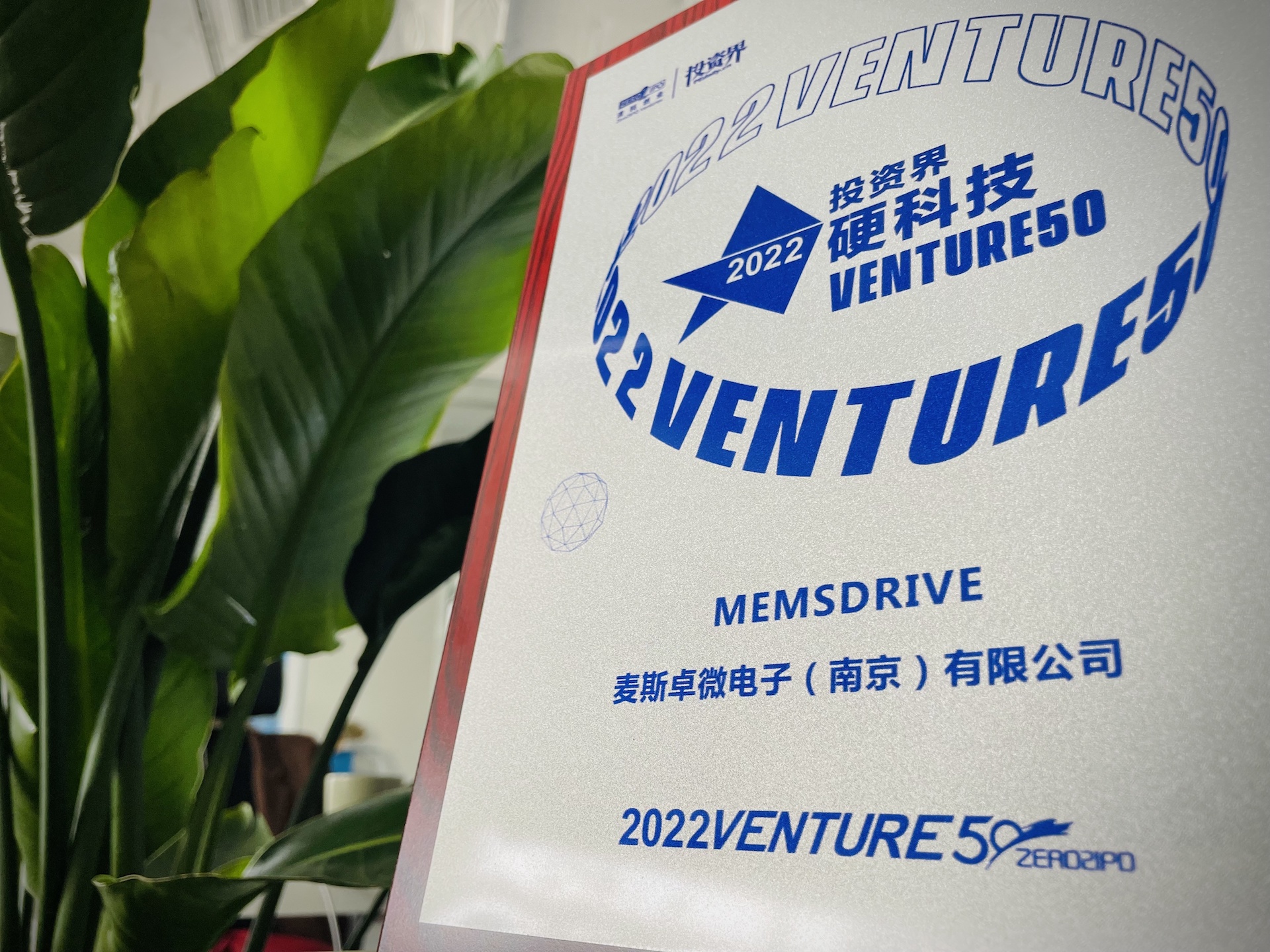 MEMSDrive is committed to developing and leading the MEMS SensorShift technology, through successive iteration of optical image stabilization evoluting from VCM OIS to MEMS OIS. MEMSDrive has achieved key breakthroughs including 5 Axis Stabilization / Low Energy Consumption / Fast and Accurate. The 2022 Venture50 listing, initiated by Zero2IPO and stakeholders of the venture industry, is a highly influential and widely recognised index in the industry. The 2022 Venture50 is a substantial annual report concluded by credential analysts and venturers and it is definitely an commendation and encouragement for growing companies for the coming year. MEMSDrive would like to thank for the continued support and trust of all the partners.
MEMSDrive teams around the world carry expectations and pressure to work hard day after day, striving to make the best product which restore the beauty of every frame for end-users.
Recently, MEMSDrive has released another comparative video, showing a demo phone equipped with MEMS SensorShift technology and an iPhone 14 Pro Max camera with Apple SensorShift technology under simulated hand-shaking condition.
iPhone 14 Pro Max vs MEMS SensorShift
Apple Sensor Shift has been used in iPhone since 2020, which is a VCM Sensor Shift, can only achieve 2-axis stabilization. As displayed in the image below, although the iPhone 14 Pro Max has a much larger sensor, it does not benefit from the advantage of the large-pixel image sensor under unsteady hands.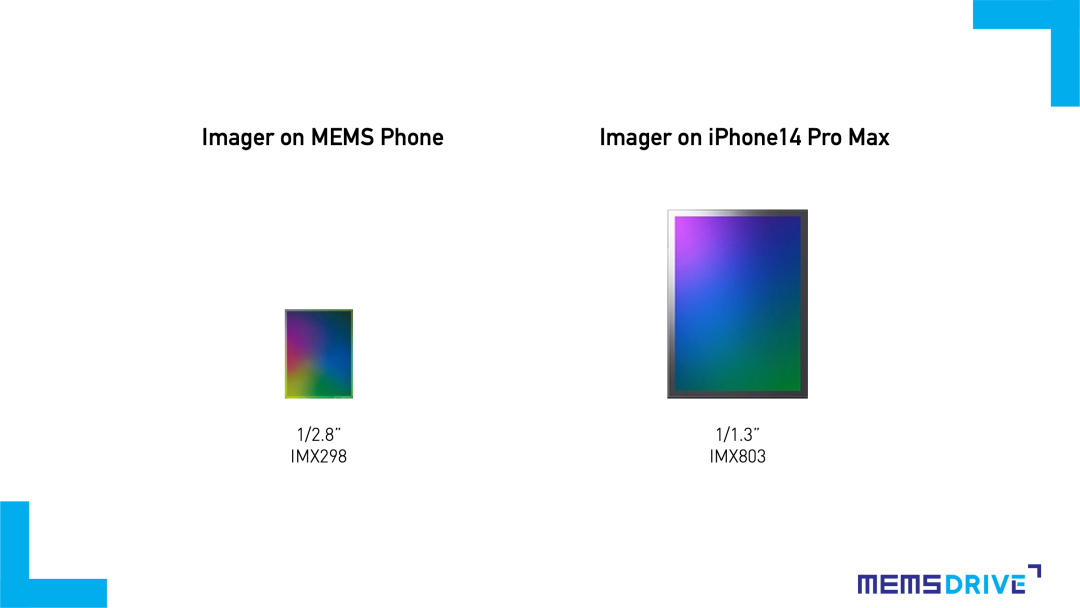 The performance of MEMS SensorShift with 5-axis stabilization is comparable to the output of a SLR camera, generating better stabilization effect and more stable images. Utilizing MEMS (micro-electro-mechanical) motor as brake, MEMS SensorShift is capable of capturing image in multi-dimensional and shaking scenarios in real life. In addition to the X and Y axis, MEMSDrive successfully realizes 5-axis stabilization in small-sized intelligent hardwares.
MEMSDrive uses its proprietary MEMS design and process to allow CMOS sensors to achieve swift and precise Sensor Shift, and is the first semiconductor company to implement 5-axis stabilization in mobile camera. The MEMSDrive development team is situated globally, with offices in Los Angeles, Nanjing, Taipei, Hong Kong and Shenzhen.

With edge computing capabilities steadily advancing, MEMS Drive utilizes precise movement matching algorithms and artificial intelligence to derive multiple image-enhancing features besides just stabilization, such as super-resolution and improving identification capabilities. MEMS SensorShift-driven image sensors overturn traditional voice coil motors (VCMs), and could be applied to mobile phones, sports cameras, wearable tech, surveillance, autonomous vehicles, robotic vision and other products, bringing unlimited possibilities to the future of imaging systems.
WeChat/ Youtube / Bilibili: MEMSDrive