MEMSDrive @MWC Barcelona 2017
MEMSDrive would like to extend a word of gratitude to the many ecosystem partners, industry leaders, customers, and members of the tech media who honored us with a visit to our booth at Mobile World Congress (MWC) this year. It has been an exciting year for MEMSDrive since our last appearance at MWC. In 2016, we demonstrated that our ½-inch MEMS actuator can make three-axis image stabilization in Smartphones as good as those found in professional cameras. In 2017 we left Barcelona with tremendous momentum to move the company into a key position in the mobile imaging space.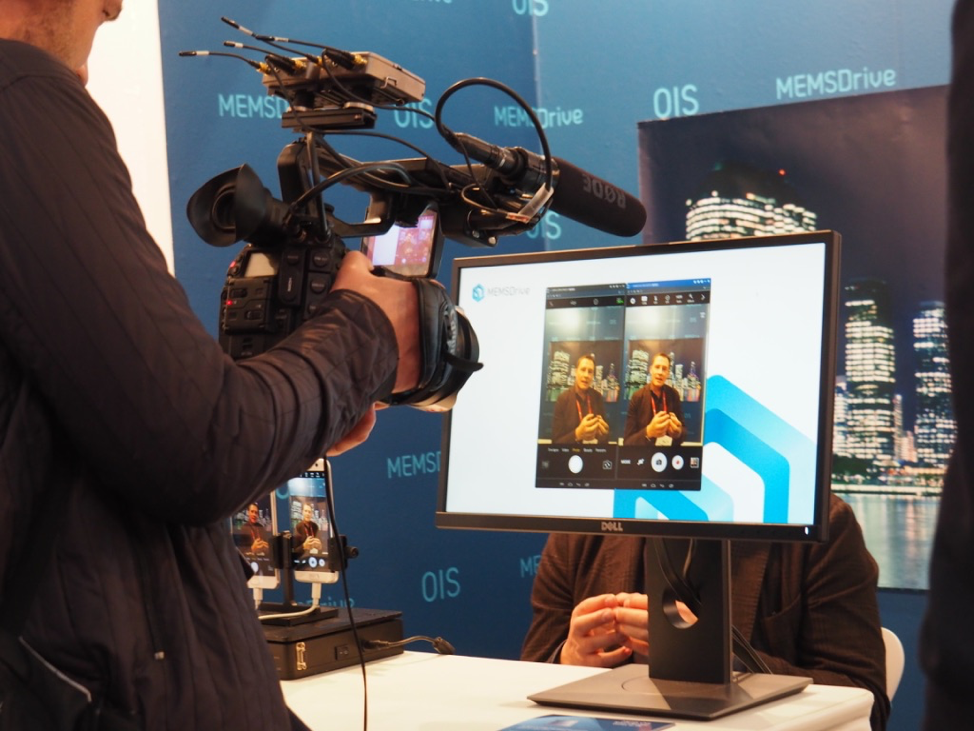 The MEMSDrive team is committed to improving the quality of pictures taken with portable electronics, and to ensure that anyone can take a great picture, regardless of when or where they take it. We bring more than just professional-grade optical image stabilization (OIS) to smartphones; we combine high-precision image sensor movement with advanced algorithms to provide an entirely new platform for mobile imaging applications.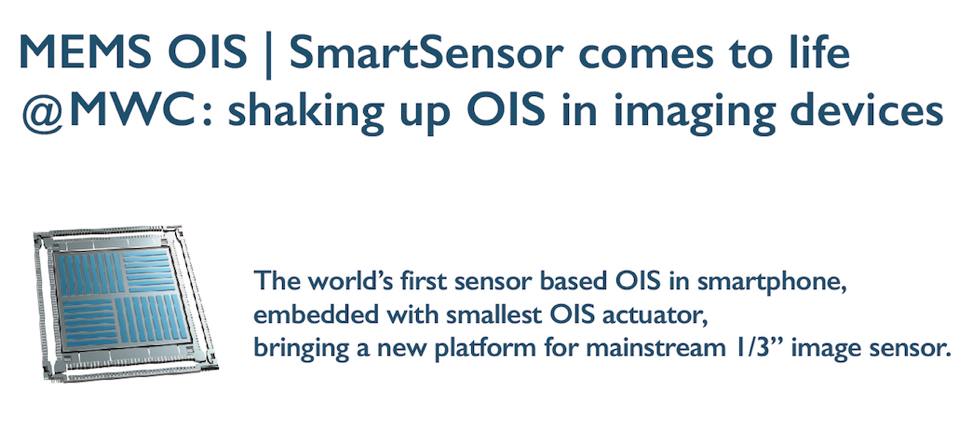 Our SmartSensor MEMS OIS has several important advantages over traditional VCM (Voice Coil Motor) image stabilization:

1.
DSLR-level 5-axis image stabilization
2.
The world's smallest mechanical anti-shake technology
3.
Ultra-low power consumption
Because of the unique advantages of this revolutionary approach to smartphone image stabilization, MEMSDrive has enjoyed significant attention from both the most successful companies in mobile phone industry and the most influential media outlets that cover the space. The MEMSDrive booth at MWC in 2017 became a gathering place where industry leaders, engineers, imaging and machine vision scientists, as well as key decision makers discussed the prospects and opportunities presented by MEMS-based image stabilization.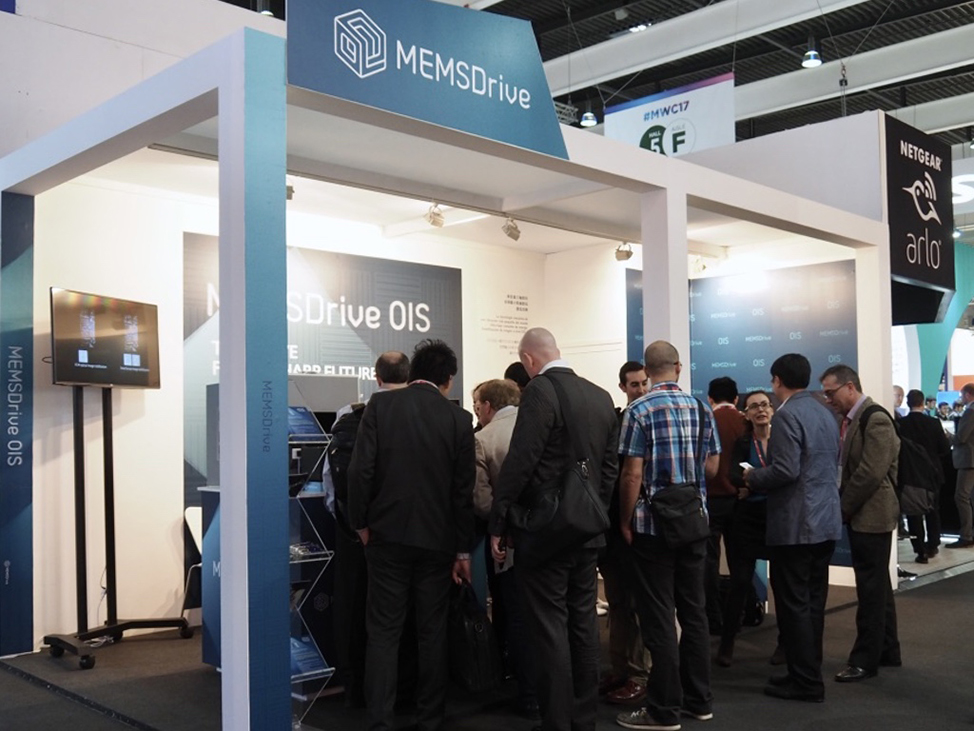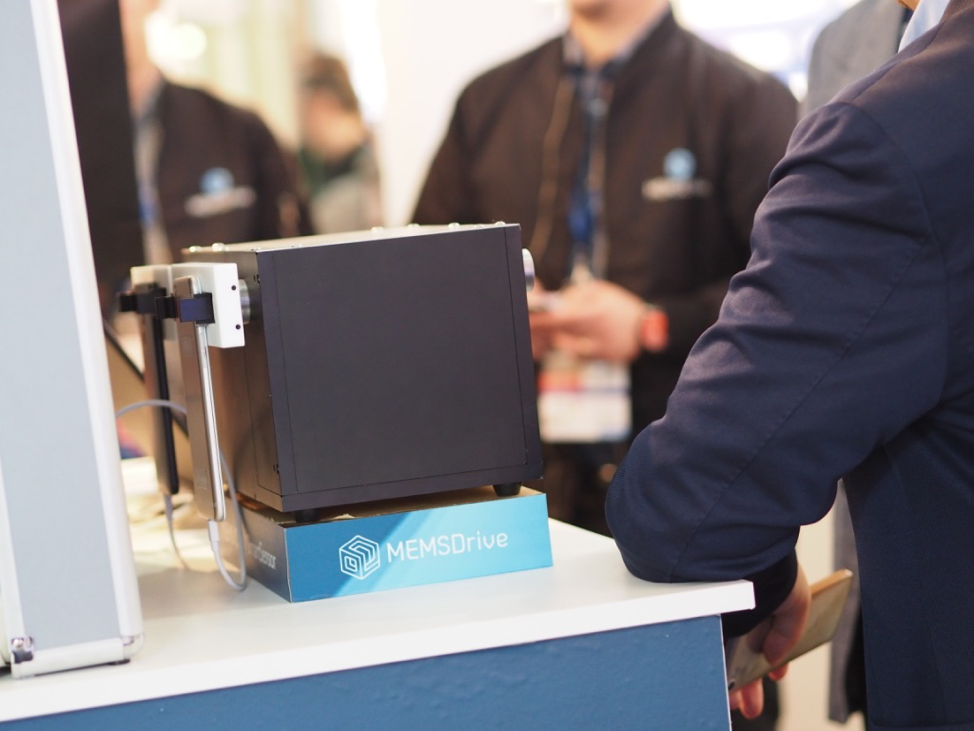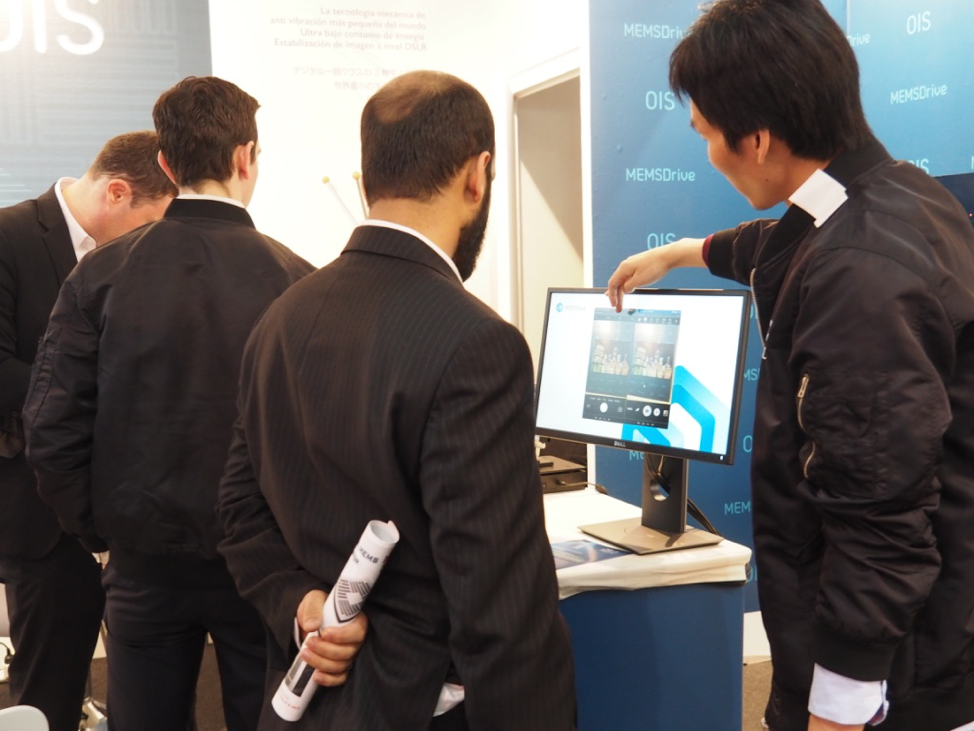 But no amount of technical data or slides can compare to the experience of actually seeing a product in action. To this end, the MEMSDrive booth was equipped with a provocative, side-by-side comparison demo, pitting today's top smartphones against a MEMSDrive-equipped tier-one handset. Last year's ½-inch actuator and module demonstration was replaced by the new ⅓-inch actuator, a chip area reduction of 35%, mounted inside a flagship smartphone. In this year's demonstration, the MEMSDrive OIS showed obvious advantages in preview mode display and low light environments when compared to a number of well-known smartphones advertised for their anti-shake compensation capabilities.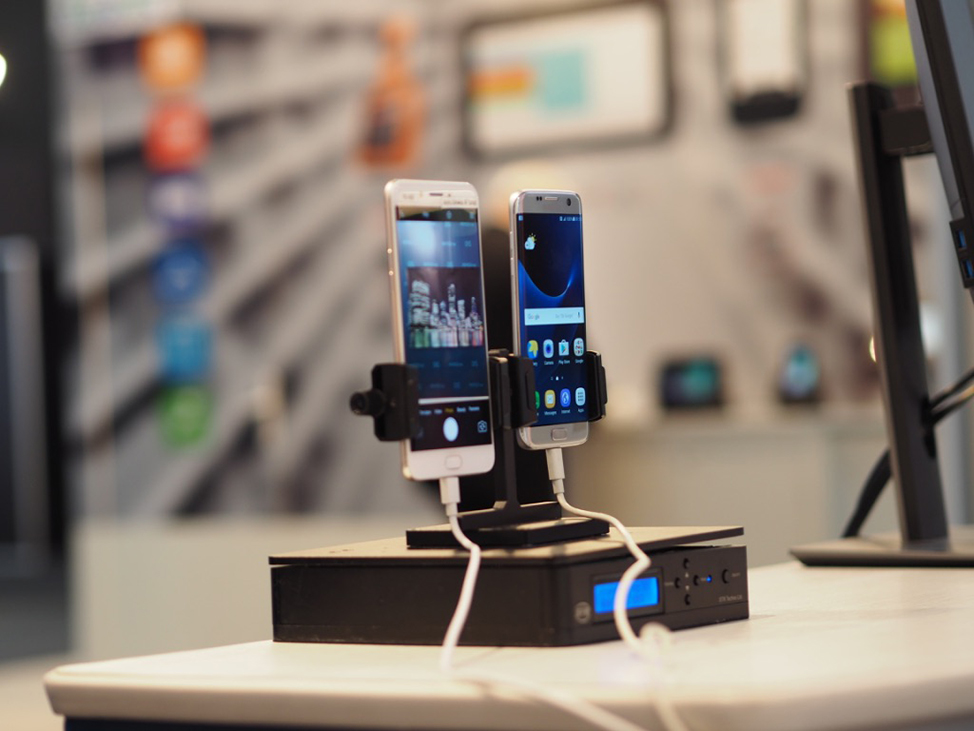 But don't just take our word for it. Check out the 'preview mode' comparison video, in which the two handsets are placed on a shaker device and the cameras' real-time image results on the phone screen are compared. It's pretty clear that the optical stability provided by MEMSDrive is nothing short of amazing.



Further, the low light performance of MEMSDrive OIS, including shots with long exposure times (1 second), is also extraordinarily compelling. In real-world situations we rarely control environmental lighting, and MEMSDrive OIS proves superior in ultra-low light situations, like taking pictures at night or in a bar or a restaurant.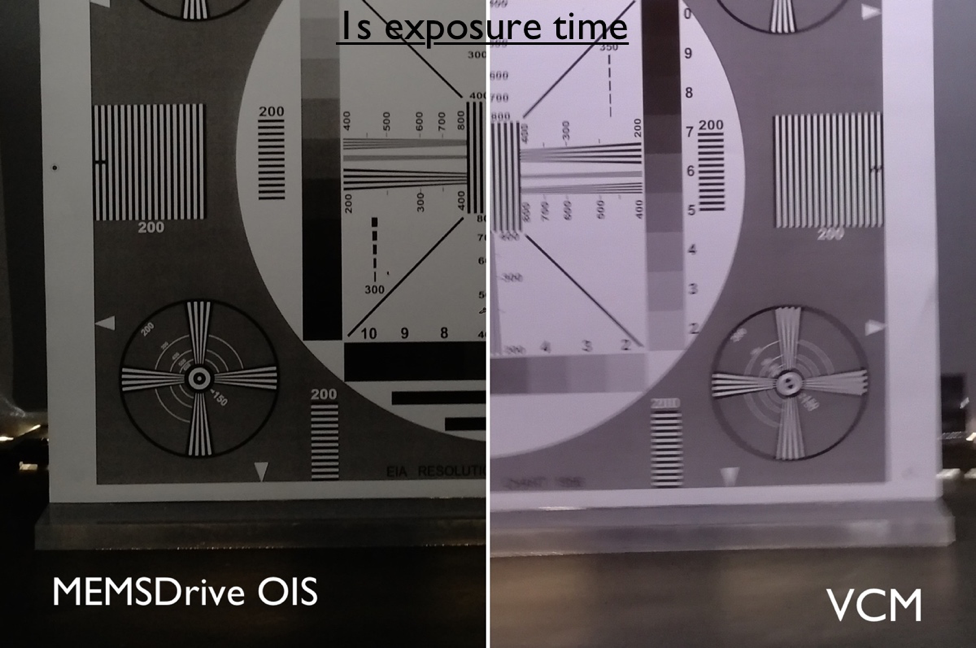 Smartphones have allowed us to take pictures wherever we go; however, as consumers become more sophisticated and demanding about image quality, current technology has failed to keep pace. The industry must accept the reality that shooting environments will continue to become more challenging. People stretch their arms to take the perfect selfie; they shoot pictures while walking, running, or jumping; and generally, life does not stop for pictures anymore. Our cameras are expected to keep up with the motion of life, and the MEMSDrive 5-axis OIS actuator is the only technology on the market that delivers the super-fast response times that control the image sensor with extreme precision. Let us help you offer your customers the perfect image every time.

For more information, or to schedule a demo, please contact Betty Rao @
brao@memsdrive.com